The profile of the Antares 6 is both modern and timeless, yet she still has all the features that have made this range a success in the last 40 years. The ideal boat for excursions, fishing trips, and picnic outings, she goes a long way to building boating confidence and making the experience enjoyable.
EXTERIOR DESIGN
Built on the latest generation of outboard hulls, this fishing cruiser is incredibly stable and truly a pleasure to drive. With a single engine of up to 115 hp, the Antares 6 is impressively manoeuvrable and makes quick work of getting in and out of harbours.
INTERIOR DESIGN
On the Antares 6, space and comfort have been rethought to make trips with up to six people a real joy on a boat that is only 5.70 m. With wraparound windows, the pilothouse is bathed in natural light. lifting driver's seat, a convertible saloon and a cabin for resting, all enhance the feeling of Space and comfort on board.
FIRST IN HER CLASS
The minute you set to sea on the Antares 6, you feel comfortable and safe. She's perfect for confidently discovering the pleasures of boating !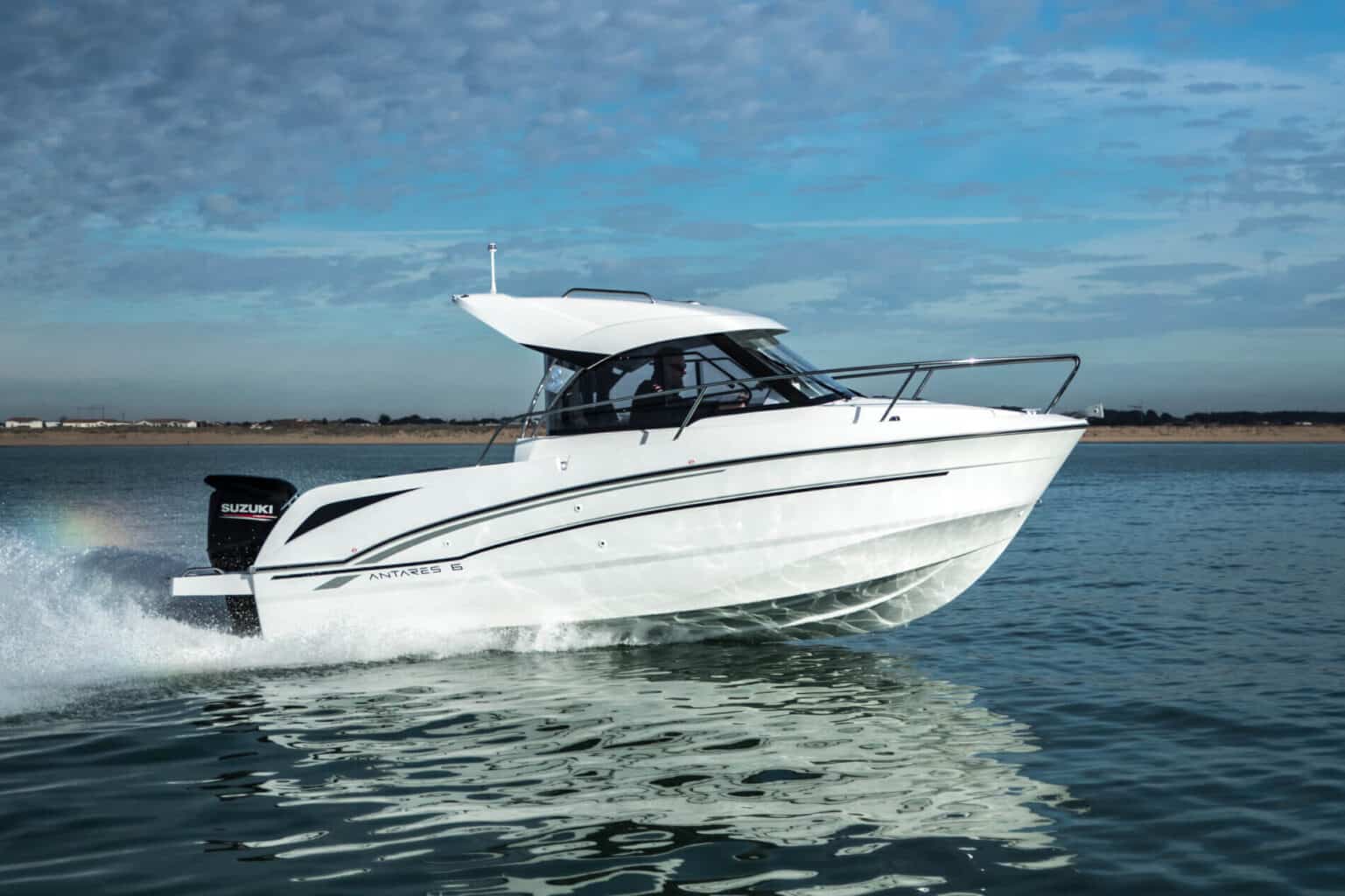 View Beneteau Antares for Sale